Tuesday, May 22nd, 2012 Stories in The Daily Standard
Online Local News Stories
CELINA - The brown scum blanketing portions of Grand Lake the last couple of days was dead algae, according to Ohio Department of Natural Resources Director Jim Zehringer. "We had the scum analyzed, and it's dead algae," he sai . . .
After a solid start to the 2012 Major League Baseball season, Cory Luebke's season is over. The San Diego Padres' left-handed pitcher will undergo surgery on Wednesday to replace a torn Ulnar collateral ligament (UCL) in his pi . . .
Mercer County for the sixth consecutive month has the lowest unemployment rate in the state. The continually declining unemployment rate is due to existing businesses expanding, often adding a few employees at a time, Mercer Co . . .
Print Edition Only News Stories
• Governor Kasich pushes for a better Ohio
• Finger-licking good time had by all
• Board rejects principal's wish to retire-rehire
• New AD may coach one year
• School may develop outdoor classroom
• Graduation set for Sunday for Fort Recovery seniors
• American Legion votes against lease to marina
• Huelsman to coach Redskins' girls team
• Wildcats ready to make regional debut
• Lakers' baseball team lands a pair of Coldwater commitments
• St. Henry to party on its 175th birthday
• Grand Lake area offers recreational opportunities
• Sprints, mods, stocks at Eldora
• Tradition planted in strawberry festival
• Picnic features games, music
• Mendon festival to include inflatables
• Festival goers may win prizes
• Contests, food and rides on agenda
• New features added to Chickasaw picnic
• Zuma Days offers free train rides
• Community Days adds new attractions
• Maria Stein Country Fest marks twenty-fifth anniversary
• Regional bands kicks off Freedom Days
• Village picnic features favorites
• Taste of Celina returns
• Car to be raffled at IC Picnic
• Old-time Chatt picnic set in July
• Lake Festival keeping with tradition
• Burkettsville Community Picnic plans food, games
• Golf courses
• Tractor pull set for two nights
• Popular events return to Fireman's Picnic
• Auglaize County Fair offering daily deals at the gate
• U.S. 127 garage sale
• Pageant kicks off Summerfest
• Community picnic raises funds for park
• Sites to visit
• British music, rodeo add to Mercer fair
• Variety of lodgings welcome visitors to area
• Coldwater softball tournament will raise money for MDA
• Mariners games set for summer
• Bremenfest to bring new ride company, animals
• Regatta to bring boats to lake
• Bean Bake to feature re-enactors
• Pumpkins will fly high
• St. Joe Homecoming to include Mass, music, food, games
• Minster to celebrate German heritage with food, music, fun

Photo Albums
Saturday, June 3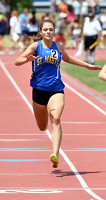 Saturday, June 3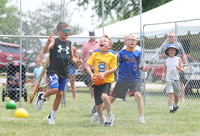 Friday, June 2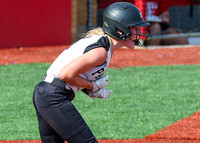 Friday, June 2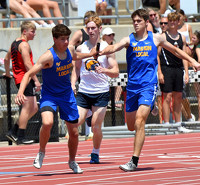 Online Video
Wednesday, February 22