Wednesday, June 20th, 2012 Stories in The Daily Standard
Online Local News Stories
UPDATE: The body of James Price Sr., 59, of the Montezuma area, was found by searchers in Grand Lake near Riley Bay at 2:20 p.m. today, according to officials with the Ohio Department of Natural Resources. Price reportedly went . . .
A caged dog found dead in Grand Lake on June 2 reportedly was shot after it became aggressive and bit someone before it was dumped into the lake, a court affidavit says. A minor misdemeanor charge was filed Tuesday in Auglaize . . .
ROCKFORD - The Parkway Panthers combined two great starting pitching performances and manufactured just enough runs to sweep a doubleheader by scores of 4-2 and 2-1 from the Marion Local Flyers in Mercer County ACME play Tuesday . . .
Print Edition Only News Stories
• Weather hastens harvest
• Engineer expects gas tax will be by the mile
• Mercer County nears full employment level
• Stop sign for subdivision given go ahead by council
• Junk inspector seeing results from citations
• County picks up burial costs for indigent vet
• State hopes to streamline job programs
• Settlers get lead early on Mariners
• Waterman signs with Lake Campus
• Schramm fires one-hitter for Cavs

Photo Albums
Monday, April 22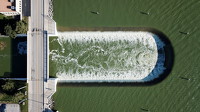 Thursday, April 18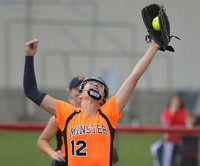 Thursday, April 18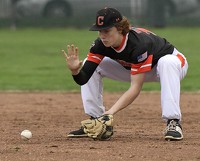 Wednesday, April 17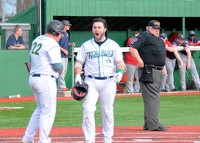 Online Video
Friday, October 12